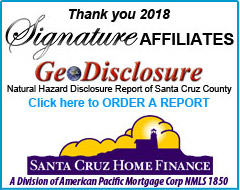 $100 more to be a REALTOR? Well worth it! C.A.R.ís Issues Fund Assessment Explained

<!A HREF="http://www.xplodethis.com/silicon-valley/" TARGET="_blank"><!IMG SRC="images/xplode2.jpg" WIDTH=300 HEIGHT=250 BORDER=0><!/A> <!iframe width="300" height="225" src="https://www.youtube.com/embed/1TKGBB3RCJk?rel=0" frameborder="0" allowfullscreen><!/iframe> <!iframe src='https://players.brightcove.net/876630612001/r1z0uBadq_default/index.html?videoId=5481917615001' allowfullscreen frameborder=0><!/iframe>
SCCAR Closed Monday, January 15
In observance of Martin Luther King Jr. day. We will re-open Tuesday, January 16 at 8 am.
---
Start 2018 in the Know!
Attend our Real Estate Legal Update on Friday, January 19! What happens in Sacramento can have a tremendous impact on your ability to do business! Make sure youíre up to date! Gov Hutchinson, C.A.R.'s Assistant General Counsel will be presenting. >>>Register Early and Save!
---
2018 Advertising Rules
New standards in advertising go into effect on January 1, 2018. Learn what CA REALTORS need to know. >>>Read more
---